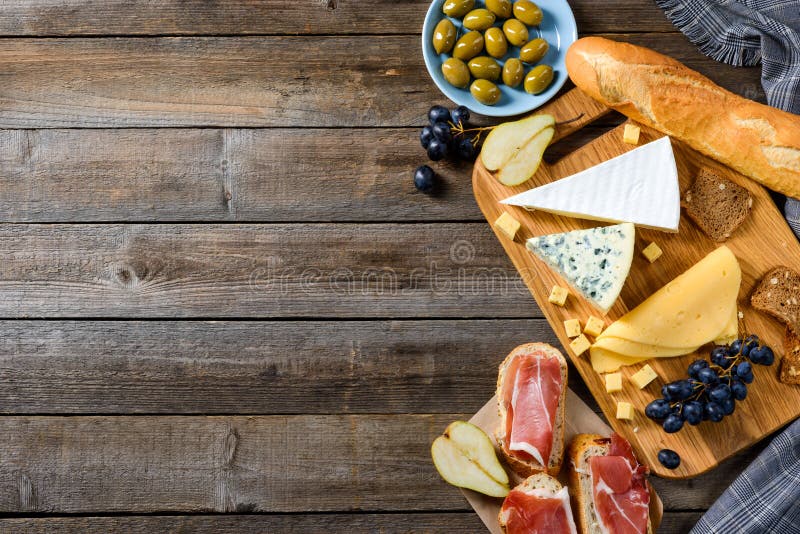 Source www.dreamstime.com
Hello there! Are you tired of the same old ingredients and flavors in your meals? Then it's time to discover the rich and diverse culinary landscape of Long Island. From fresh seafood caught just off the coast to a variety of unique vegetables grown on local farms, Long Island is a food lover's paradise. In this article, we'll take a closer look at the deliciously diverse ingredients that can be found on this vibrant island.
Fresh Seafood Caught off the Coast
Long Island is known for its abundance of fresh seafood due to its prime coastal location. The waters surrounding the island are home to a wide variety of fish and shellfish, making it a prime location for seafood lovers.
One popular seafood delicacy from Long Island is the Blue Point oyster. These oysters are grown in the Great South Bay and have a distinctive briny taste with a sweet finish. They are often served raw on the half shell or cooked in savory dishes, such as oyster Rockefeller or fried oysters.
Another popular seafood from Long Island is the Long Island clam. These clams have a distinct flavor that is slightly sweet and salty. They are often served in clam chowders or as the main ingredient in clam bakes. One famous dish that uses Long Island clams is linguine with clam sauce. This dish consists of a white wine sauce with garlic, olive oil, and clams served over linguine pasta.
For those who prefer fish over shellfish, Long Island also has a variety of fresh fish options. One popular fish is the Striped Bass, which is often caught off the coast of Montauk. This fish has a mild, sweet flavor and is commonly grilled, broiled, or baked. Another popular fish is the Bluefish, which has a rich, oily flavor and is often grilled or smoked.
A unique seafood delicacy from Long Island is the Peconic Bay Scallop. These scallops are known for their delicate texture and sweet, buttery flavor. They are often harvested in December and are a popular ingredient in many festive holiday dishes.
One of the best ways to enjoy Long Island seafood is to visit one of the numerous seafood restaurants that dot the coast. These restaurants often feature a variety of fresh seafood dishes, such as lobsters, crabs, shrimp, clams, and oysters. Many of these restaurants have their own fishing boats, ensuring that their seafood is always fresh and of the highest quality.
In conclusion, if you are a seafood lover, Long Island is the perfect culinary destination. With its prime coastal location and abundant seafood options, it is sure to satisfy even the most discerning palates. Whether you prefer shellfish, fish, or both, Long Island has the seafood delicacy for you.
Local Wineries and Vineyards
Long Island is home to several award-winning wineries and vineyards, known for producing some of the best wines in the country. These wineries use locally grown ingredients, including grapes, and take advantage of the region's unique microclimates and soil conditions. Here are some of the top wineries and vineyards in Long Island:
1. Bedell Cellars
Located in Cutchogue, Bedell Cellars is one of the oldest and most well-known wineries in Long Island. It was founded in 1980 and has since become famous for its Merlot and other red blends. Bedell Cellars is committed to sustainable farming practices and produces its wines using only estate-grown fruit. Visitors can take tours of the winery, tasting room, and vineyards, and sample a variety of wines, including Chardonnay, Cabernet Franc, and Sauvignon Blanc.
2. Wölffer Estate Vineyard
Wölffer Estate Vineyard is another must-visit winery in Long Island. Located in Sagaponack, it has been producing high-quality wines since 1988 and is known for its unique rose wines. Wölffer Estate Vineyard also offers several other wines, including Chardonnay, Cabernet Franc, and Merlot. Visitors can take a tour of the winery, learn about the winemaking process, and sample wines in the beautiful tasting room overlooking the vineyards.
3. Martha Clara Vineyards
Martha Clara Vineyards is a family-owned winery located in Riverhead. It was founded in 1995 and has since become a favorite destination for wine lovers. Martha Clara Vineyards produces a wide variety of wines, including Chardonnay, Pinot Grigio, Cabernet Sauvignon, and Merlot. Visitors can take a tour of the vineyards, sample wines in the tasting room, and even schedule a private tasting or vineyard tour.
In addition to its wineries and vineyards, Long Island is home to several breweries and distilleries that use locally-sourced ingredients to produce craft beers and spirits. These include the Montauk Brewing Company, Greenport Harbor Brewing Company, and Long Island Spirits, among others.
Overall, Long Island's locally-sourced ingredients and unique microclimates make it a prime destination for wine lovers and foodies alike. Whether you're a seasoned sommelier or just enjoy a good glass of wine, Long Island's wineries and vineyards are a must-visit for any trip to the area.
Small-batch Breweries and Distilleries
Long Island is famous for its small-batch breweries and distilleries, with several establishments devoted to crafting unique beer and spirits. With locally sourced and organic ingredients that help them stand out, these Long Island breweries and distilleries are making a name for themselves in the craft beverage industry. Some of the most popular small-batch breweries and distilleries on Long Island are:
1. Greenport Harbor Brewing Co.
Founded in 2009, Greenport Harbor Brewing Co. is a popular brewery that produces small batches of beer with locally-sourced ingredients on their 13-acre property. They are constantly experimenting with new flavors, and their expertly crafted beers have won multiple awards in national and international competitions. Greenport Harbor Brewing Co. produces beer in cans, bottles, and growlers that are sold throughout Long Island.
2. Montauk Brewing Co.
Founded in 2012 by three longtime friends, Montauk Brewing Co. produces beer that is inspired by the spirit of the coastal lifestyle. They use locally sourced hops and malt to create unique brews that highlight the region's natural beauty. Some of the most popular beers in their line-up include the Session IPA, Wave Chaser IPA, and Watermelon Session Ale. Montauk Brewing Co. continues to expand its reach across Long Island and beyond, with its beer available in cans, bottles, and growlers.
3. Twin Stills Moonshine
Twin Stills Moonshine is a small-batch distillery in Riverhead that offers spirits that are hand-crafted using locally sourced and organic ingredients. They produce whiskey, bourbon, gin, vodka, and moonshine that are made with only the finest ingredients. Their spirits are served in a cozy tasting room with a friendly atmosphere that offers a unique experience for visitors.
4. Long Island Spirits
Long Island Spirits Distillery is a small-batch distillery in Baiting Hollow that produces gin, vodka, and whiskey that are made with locally grown fruits and grains. They use traditional distilling techniques to create high-quality spirits that are smooth and full of flavor. Their flagship product, LiV Vodka, is a silky smooth vodka that's made from potatoes grown on their property. They also operate a tasting room and restaurant on their premises that serves food made from locally sourced ingredients.
Long Island small-batch breweries and distilleries offer a unique experience for visitors who are looking for something different in the craft beverage industry. Their locally sourced and organic ingredients result in high quality and exceptional tasting drinks that are hard to find anywhere else.
Honey, Cheese, and Produce from Long Island Farms
Long Island has always been a source of fresh and natural ingredients, and its honey, cheese, and farm produce offerings are no exception. From the lush fields of East Hampton to the vast vineyards of North Fork, the region is home to a diverse selection of edible delights.
Honey from Local Beekeepers
Long Island honey is renowned for its pure and natural flavor. The secret is in the region's rich agricultural heritage, which allows bees to feed on a variety of flowers, including clover, wildflower, and goldenrod. The result is a distinctive honey unlike any other.
The process of beekeeping in Long Island is extremely meticulous. Keepers carefully monitor the bees, ensuring that they have plenty of space and access to flowers. The harvest season typically starts in June and runs until September, where keepers collect the honeycombs and extract the honey. The honey is then strained, bottled and delivered to local markets and stores.
Long Island honey is not just for sweetening your tea or toast. Its unique flavor adds depth and character to sauces, marinades, and dressings. It's fantastic drizzled on baked goods, yogurt, oatmeal and fruit.
Cheese from Local Dairies
Long Island produces a variety of exquisite artisanal cheeses that showcase the unique flavor of the region's milk and indigenous bacteria. From tangy goat cheese to creamy brie-style, each cheese is crafted to the highest standard.
The production of cheese in Long Island is a complex process, and it takes a considerable amount of effort to execute correctly. First, the milk is collected and treated with starter cultures. After that, the cheese makers add rennet, which helps the milk coagulate and form into curds and whey. The curds are then cut, drained and shaped into various forms. The cheese makers then age the cheese for several months, often brushing it with salt, ultimately creating a delicious and unique taste.
Long Island cheese has quite a versatility. You can use it as an ingredient in casseroles, or top it on pizzas, burgers, or Mac and cheese. You can use it in various pasta dishes or simply enjoy it with fruits and crackers. There's an art in using Long Island cheese, and the results are always spectacular!
Produce from Long Island Farms
Long Island is home to an array of fruits, vegetables, and herbs that are grown in the region's fertile soil. The area enjoys a temperate climate, which is ideal for a variety of crops, including asparagus, tomatoes, strawberries, pumpkins, and zucchinis.
Long Island's farmers take pride in the quality of their produce. They carefully select the seeds and monitor the growth of the crops. Once the produce has matured, they harvest it by hand and deliver it to the local markets and stores.
There are many ways to enjoy Long Island farm produce. You can use the vegetables to create hearty soups, stews and salads. You can bake the fruits in pies, tarts and muffins. Alternatively, you can roast or grill the vegetables and fruits to bring out their natural flavors.
The Bottom Line
Long Island's honey, cheese, and farm produce are a testament to the region's heritage and dedication to quality. The local artisans and farmers work tirelessly to produce the perfect blend of flavor and freshness that keep consumers coming back for more. Whether you use these ingredients in your everyday cooking or save them for special occasions, you'll be delighted with the results.
Thank you for joining us on this culinary journey through Long Island. We hope you learned a thing or two about the diverse and delicious ingredients found in this region. From fresh seafood to locally grown produce, Long Island truly has something for every palate. So next time you're in New York, make sure to take a trip out to Long Island and experience the flavors for yourself!